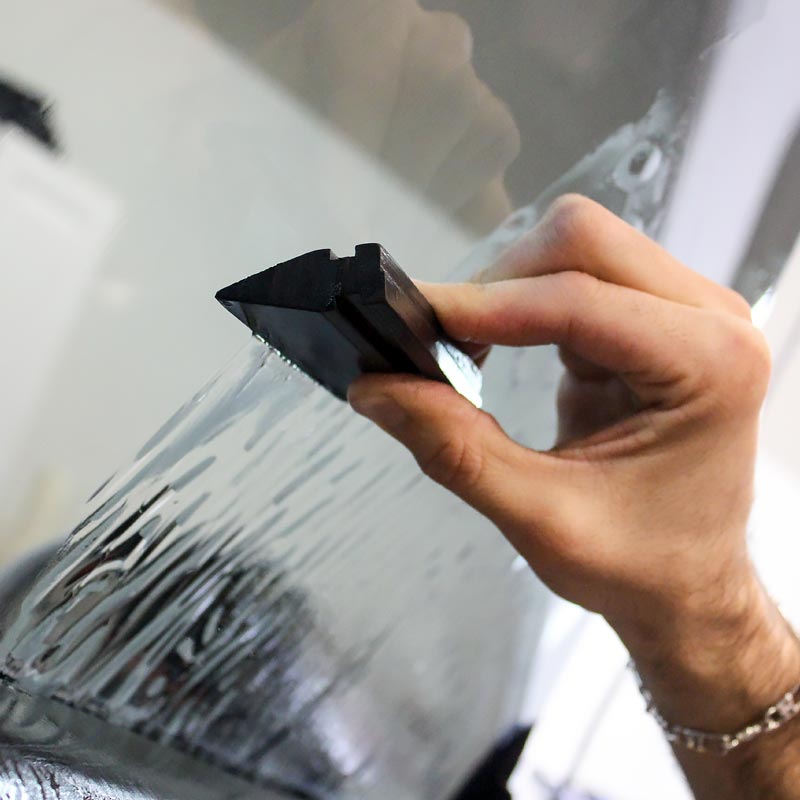 Solar Protection
Window tint is about more than keeping a low profile. As automotive window tint professionals, Elite Window Tinting has the experience and expertise to deliver the results you're looking for from your window tint. We not only carry the highest quality, most technologically advanced XPEL PRIME window tint products and paint protection products, but we also have cutting-edge computer systems to ensure perfect installation every time. We're dedicated to providing you with the highest quality and performance for your investment, and all of our products come with a manufacturer's lifetime-transferable warranty.
Window Tinting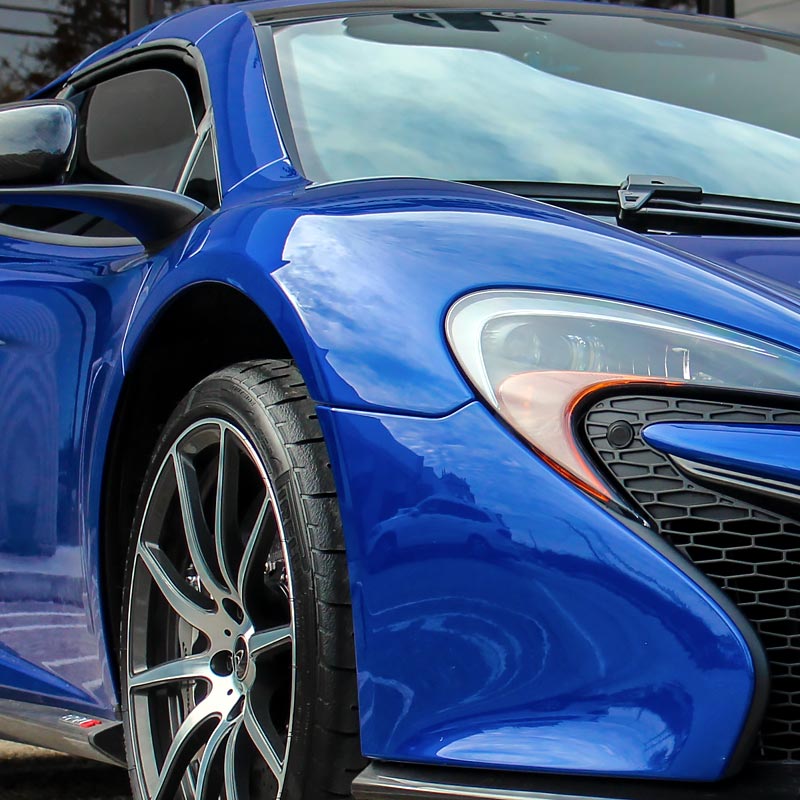 PROTECT YOUR CAR WITH CLEAR BRA
When it comes to paint protection film for your vehicle, XPEL ULTIMATE PLUS and XPEL ULTIMATE STEALTH are the top-of-the-line options the enthusiasts choose. Combined with expert installation, these durable, self-healing films provide your vehicle with invisible protection from scratches, dings, and nicks from road debris, keeping your vehicle looking good as new for years to come. To top it off—your new XPEL film is backed by a 10-year warranty!
Paint Protection Film
ENHANCE & PROTECT YOUR VEHICLE
Elite Window Tinting is proud to offer FUSION PLUS Ceramic Coating from XPEL. The masters of self-healing paint protection film have done it again with a ceramic coating unlike any other on the market. Developed to perform with paint protection film and painted surfaces, FUSION PLUS Ceramic Coating contains a superior hydrophobic formula, protection against the elements, and easy cleaning and maintenance. Also backed by a 4 Year Warranty, you are guaranteed a look that will last for miles.
Ceramic Coating
RESTORE YOUR CAR'S PAINT
Paint corrections are the most important service to maintain your car's finish. It will restore the paint to its original condition to prevent rust, buffing marks and other age-related damage caused by weather, exposure, road salt and airborne contaminants such as insects, pollution and tree sap.
Paint Correction
Let Us Serve You
THE ELITE IN WINDOW TINTING + PAINT PROTECTION
At Elite Window Tinting, we're not only committed to providing the best service and products on the market, but we also pride ourselves on our honesty, transparency and unrivaled dedication to our customers' needs.
When you choose Elite Window Tinting for your window tinting needs, you can be certain you are receiving the highest quality service at the most competitive prices. Contact us today to learn more about our products and services!
Visit Us
Our Track Record
Customer Reviews
At Elite Window Tinting, we aim for the highest standards for products and services, but don't take our word for it. Take a look at our reviews to see what our customers are saying.
Spencer Wolff Reilly
"Elite Window Twining went over and beyond my expectations. I had to cancel the first appointment and they were gracious enough to let me reschedule. When I walked in, they greeted me with my name. They are so friendly, affordable, and helped me through deciding a window tint percentage. The finished product is the best tint I've ever seen. I would highly recommend Elite Window Tinting."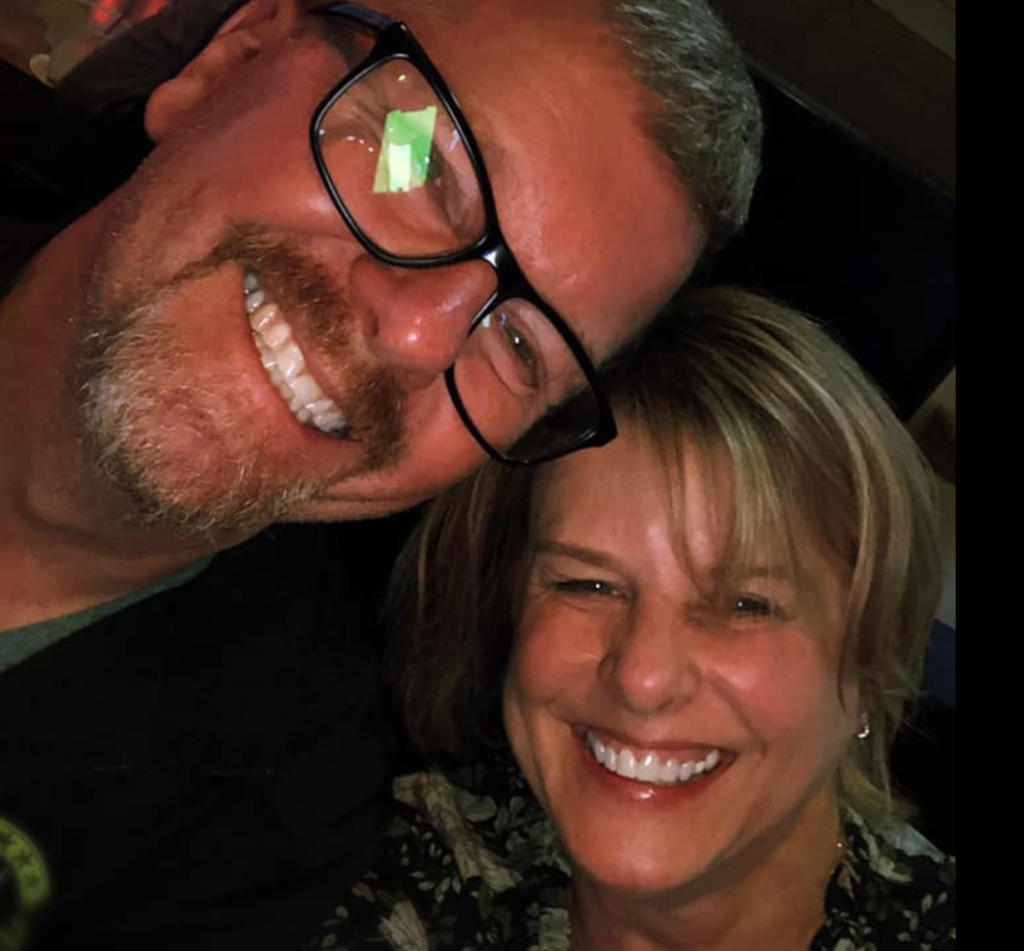 Kim Minsker
"Love the window tinting on my Mini. They did a great job and are just as meticulous as I am. I'd definitely recommend them to anyone looking to get their windows tinted."
Tim Bourque
"Fantastic customer service both on the phone and in person. Dropped my truck off at 8:30 expecting to pick it up at the end of the day, but these guys had it done by 9:45. Nailed exactly what I wanted and with great quality.".
Khoi Duc Nguyen
"I highly recommend Elite Window Tinting McLoughlin location. I took my Tesla straight from dealer to their shop. XPEL paint protection on full hood, full front bumper, full fender, headlights, fog lights, mirrors, full XPEL on all 4 doors, A and B pillars, golf strip on rear bumper and XPEL Prime XR window tint with Nano-ceramic technology on all windows. Elite Window Tinting has done paint protection and tint on my previous cars for the past 10 years...never had any issues with peeling, bubbling, or yellowing after 10 years of owning the cars. I also recommend going to XPEL website and search for Installers in Portland area. Many places carry XPEL paint protection film but there is only 3 shops that are fully certified XPEL factory trained installers in this area (Elite Window Tinting is one)."
Neighboring Cities
Areas We Serve
Ardenwald Hector
Historic Milwaukie
Island Station
Lewelling
Linwood
Lake Road
North Milwaukie
Milwaukie
Vancouver

Visit Us
Elite Window Tint
14200 SE McLoughlin Blvd. Unit K Milwaukie, OR 97267
(‪503) 744 -7999
Hours:
Monday 9AM - 5PM
Tuesday 9AM - 5PM
Wednesday 9AM - 5PM
Thursday 9AM - 5PM
Friday 9AM - 5PM
Saturday CLOSED
Sunday CLOSED
Find us across from Green Banks LLC
Contact Us